Bison
It's still a few days before the Track & Field Four hit the Oregon Trail but as much of the on field action presses pause, we hit play on speculations about certain things around the Valley. First up came an attempt at an unbiased look at Stick's pro prospects.
Not to give too much away, but something will be coming out related to the Basketball team very soon, so stay tuned!
Vikings
Kirk Cousins will be the MVP
Adam Thielen will have 2,000 yards receiving
Dalvin Cook will set the record for all purpose yards
Harrison Smith will be the defensive player of the year, alongside Xavier Rhodes, Anthony Barr & Everson Griffen...yeah that's right, co-defensive players of the year.
If you want to buy the hype that's coming out of OTA's & shoot it full of steroids like I just did. Not politically correct enough? Tough! Truthfully, it's way too early to draw any conclusions about the guys that will round out the roster and how the season will go. I love talking about as much as anyone but let's pump the brakes just a little bit!
Twins
Three in a row against the Tribe. Dang good! I thought for sure that they were going to extra innings today, which would most likely have followed the trend of failure in such cases but Eddie Rosario put together another monster effort. He's earning every bit of the title that I've given him!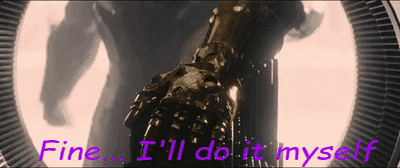 What's even better is that the team has managed to put together good or better pitching and just as good of offense. Do that going forward and all the down cycle negativity will be a distant memory into and through October!
Cobbers
While the action on the field, court and diamond has concluded, work in the offices rarely slows. That is evidenced by the record 55 recruits that Concordia announced they will have joining the Football team. You can see the full press release but the announcement features several local standouts. Based solely on those local young men, I'll go so far as to say the Cobbers will remain as the second best Football team in the area. It's all together possible that they aren't even the best of the lot but are certainly each of a deserving quality!
Invaders
Speaking of Football, the semi-am's had their home opener last night on an evening that seemed like it was taken straight out of late September. You can see the full post w/ pictures but I can't help but press an idea. The most fascinating exhibition game that I can think of is if these grown men played against the young Cobbers. I don't think it would be as difficult as one might think right away. Do it after the Invaders season concluded and early in the Cobbers pre-season. Play it at Christiansen stadium and have any proceeds go toward a non-profit. It's a pipe dream, but it's also exactly the sort of hypothetical situation that I enjoy thinking & talking about.
Redhawks
A little over two weeks into the season there have been just as many ups and downs with the local ball players as with the Twinkies, relative to the number of games played. In a continued effort to spectate Baseball differently than Football, I'm thinking that they should get the entire month of June to work out the kinks before concern begins, much less criticism. Pun intended, this week they soared the highest against Sioux Falls in an 8 - 4 victory. It took a 9th inning grand slam to avoid extra innings but Keury De La Cruz got it done! For the full recap on that one or anything else about the Redhawks, go to http://www.fmredhawks.com/
High School Sports
It was an unusually light spring for champions from the area but even in a down year it wasn't without it's trophy holders. The Tennis doubles team of Monti Knewtson & Mimi Gu won the title. In Soccer the Davies ladies brought home a second consecutive state championship.
It may not be the usual haul for schools from this area but the unknown in sports is part of what makes it great, even when it doesn't go the way I or we would like all the time!
So congratulations to the winners and more importantly, to all of this years graduates! May your future's be full success and good choices as you make your ways into another chapter!
#NDHSAA #NDPreps #FMRedhawks #Redhawks #FargoInvaders #ConcordiaMoorhead #ConcordiaCobbers #Cobbers #MNTwins #MinnesotaVikings #MinnesotaTwins #Twins #TwinsBaseball #Vikings #SKOL #NDSUBison #Bison #NDSU