I threw out some polls on Twitter last week to try and get the temperature of what Vikings fans think should be the highest priorities of the Purple after the seasons over. Reactions were limited but what I got reenforced what I was already thinking so I proceed into bye week boredom breaking!
As of now the Vikings have picks in the first, second, third, fifth and sixth rounds. Five picks for pirate Rick seems like a cluster that he will be determined to increase. How he'll go about that is anyone's guess but I hope it wouldn't include any trading down because this team doesn't have many holes and should try to get even more high end players. They've demonstrated the ability to find those kind of guys at any point in the draft and after it but the top rounds still hold the highest odds of succeeding.
So with their first pick probably coming somewhere in the 30's they'll have to determine which line to reinforce. Yeah, I think that either of the lines should get even more attention. Both have been tremendous in 2017 so let's keep laying bricks on that foundation. It's highly likely that Brian Robison will call it a career this year and who could blame him, he may be able to go out on top.
For the sake of the team I'd like to see him come back for one more year and help ease the transition to some youth coming up. But he's got to do what's best for himself and his family.
I think that B-Rob's decision will be the linchpin differentiating between the lines. For the sake of this exercise I'm just going to assume he retires, as he's said he will. There are two potential swing men with first round potential - Christian Wilkins (Clemson) & Taven Bryan (Florida) - that I would be more then happy to see join the best defense in the NFL. Wilkins is much less likely to be available but no one knows how the first 28+ picks will go so he very well may be there when the Vikings go on the clock!
If it's not defensive line then the offense's seems like a great second option for enhancement. Tackle has shown to be a strength this year, even with another year of injuries mucking it up. Likewise with Center as Pat Elfington has already proved to be one of the best in the league. Joe Berger is another possible/probable retiree after the year concludes but as with the defensive line, there are some younger guys that may be able to step in. Unless there is a Steve Hutchinson type Guard available at the end of the first round I would prefer to put a pin in the offensive line until the second round, at least.
After doing some checking, Isaiah Wynn (Georgia) seems like just the kind of player that Zimm wants on his team. It also doesn't hurt that he projects as a possible fit at every position along the line, which would make for some great insurance even if he isn't able to supplant someone already amongst the starting five. Beyond him, I'm not overly taken by any of the names of guys but maybe there would be a steal somewhere in the mix once the draft days happen.
So say they were to go defensive tackle in the first & guard in the second. How would that sit with you?
What about some other areas that could be addressed?
I'll get to them soon but this was only supposed to be an appetizer as we wait for the Vikings to return and beat the Saints on Sunday so that'll wait for another day.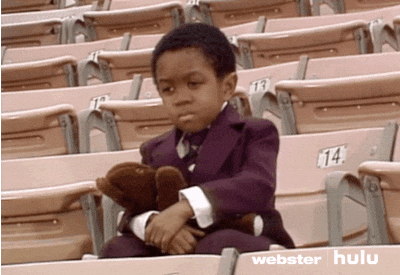 #SKOL #SkolVikes #SkolVikes #SkolVikings #NFL #Vikings #Vikes #MinnesotaVikings